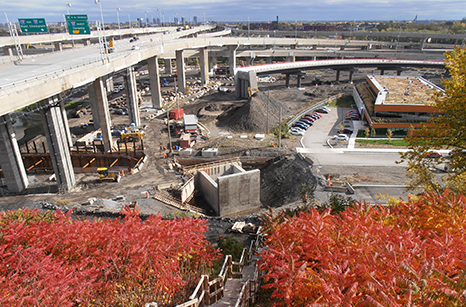 The construction of civil engineering projects has been at the core of our business in Europe for more than 150 years. Established in North America since 1997, our teams have completed numerous bridge construction and improvement projects, many of them complex, on behalf of public sector owners.
We have also built and restored hydroelectric plants, dams, spillways, reservoirs and other public works for clients in the private and public sectors.
The depth of our engineering and management teams, combined with the experience and skills of our on-site personnel, have allowed us to develop innovative solutions to the benefit of our clients.