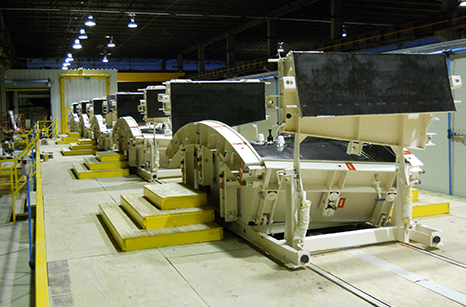 For more than 15 years Technopref's Precast Division has been producing high-precision precast concrete elements for the tunnelling industry. Our team of experts utilizes the most advanced technology and state of the art production equipment in order to meet the requirements of the tunnel builders.  
To date we have produced 150 000 precast tunnel liner segments for a total of more than 22 miles (35 kilometers) of tunnels for some of the most demanding projects.
These railway tunnels, subway/light rail tunnels and wastewater transport and storage tunnels were completed in Minneapolis, Seattle, Pittsburgh, New York and Washington DC for public-sector owners.