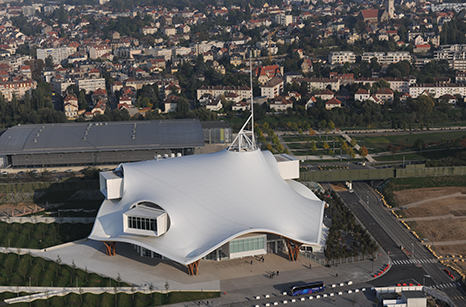 Demathieu Bard, an independent company founded in 1861 in Lorraine, France, is one of the leading European players in the construction industry.
Specialized in standard and blue-chip construction projects, the company today boasts industry-recognized expertise in civil engineering works and the construction of all types of structures in the contracting business. This technical know-how is recognized across all stages of the construction and management process: financing, design, construction, implementation, commissioning and maintenance.
In France, the network of Demathieu Bard offices and operational subsidiaries makes it possible to satisfy our clients' project design and construction needs quickly and efficiently, in compliance with quality, cost and shedule requirements. Internationally, the same spirit drives its affiliates who carry out prestigious projects in Luxemburg, Germany and North America.
Demathieu Bard guarantees an excellent command of process management during all stages of the project value chain, combined with a constant concern for protecting the environment.